The second page of the business section of the Sunday New York Times carries conflicting reports about the 30-year fixed mortgage rate. At the top of the page, the Times reports "Mortgage rates are up. Bankrate.com 30-year fixed, 3.29%, +0.41 points."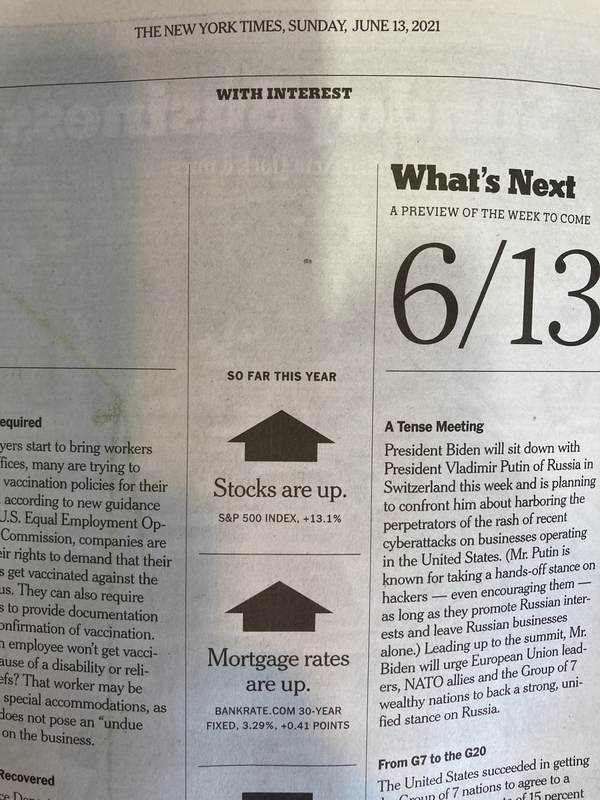 At the bottom of the page, under headings "consumer rates" and "borrowing rate 30-year-fixed mortgages," the Times publishes a chart with a declining rate showing "last week 2.4%."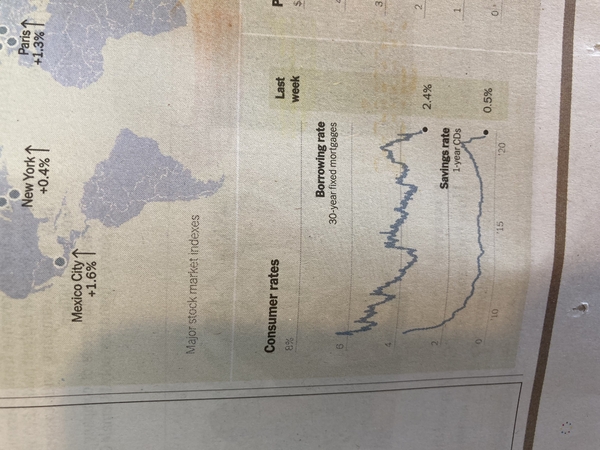 What's the 30-year fixed mortgage rate? 3.29%? Or 2.4%? Sometimes there may be different rates depending on whether it is a conforming or jumbo mortgage, or whether one pays "points" initially to buy down the rate. But absent any such explanation for the variation, it's confusing, or at least not helpful, to readers for the Times to report two different rates on the same page.