"CVS Health Quits U.S. Chamber Over Stance on Smoking" is the headline over an article on the front of the business section of the New York Times. The article uncritically lauds CVS for quitting the U.S. Chamber of Commerce after an earlier Times article faulting the chamber for defending the commercial interests overseas of member tobacco companies. From the Times article:
CVS, which last year stopped selling tobacco products in its stores, said the lobbying activity ran counter to its mission to improve public health.

"We were surprised to read recent press reports concerning the U.S. Chamber of Commerce's position on tobacco products outside the United States," David R. Palombi, a senior vice president at the company, said in a statement. "CVS Health's purpose is to help people on their path to better health, and we fundamentally believe tobacco use is in direct conflict with this purpose."
I swung by a CVS on the way to work and took some pictures.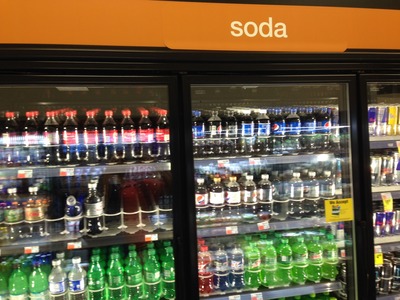 Inside the store: The Times says CVS's mission is to improve public health. Photo/Smartertimes Staff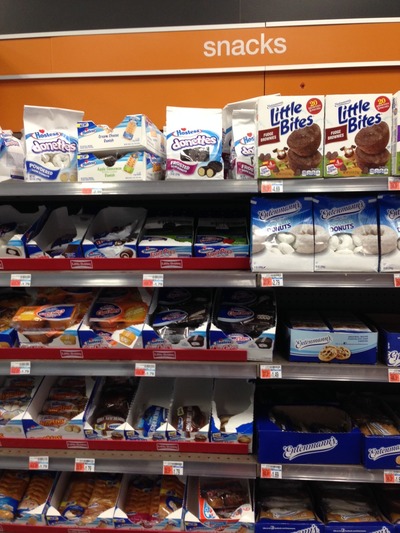 Inside CVS: Would you like your packaged doughnut covered with chocolate or confectioner's sugar? The Times says the store's mission is public health. Photo/Smartertimes staff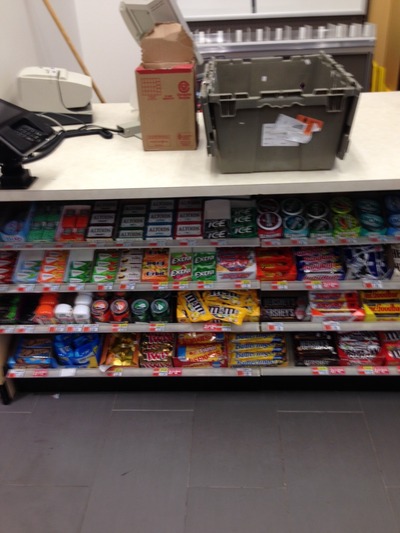 At CVS, candy bars claim the prime real estate near the cash register. The New York Times lauds the store for its mission of "public health." Photo/Smartertimes staff
The aisles are full of sugary carbonated drinks and chocolate-covered sugary doughnuts, and the valuable high-traffic space near the cash registers is devoted to candy. If CVS's mission were really "to improve public health" it would get rid of this stuff the day before yesterday. But in fact the company's mission is to make a profit, which is why it is reaping the wonderful public relations from the Times (and the associated government relations advantage with the Obama administration) for joining the Times-Obama campaign against tobacco. Some more skepticism on the part of the Times here would make for better journalism, but it is not clear to me that what is going on here is journalism, in the sense of truth-seeking. It seems to me that what is going on is more politics, or ganging up on an unpopular target.
To be clear, I am not a big defender of tobacco. I don't smoke and I think it is bad for you. It also bears mentioning that these same Timesmen who want tobacco off store shelves are the ones who think marijuana is medicine and want it legally available everywhere, a difference that seems less based on any science than on a kind of cultural sensibility.